3 Tap Teams • 1 Jazz Team • 1 Clog Team
Vicki Eckman founded the Mesquite-Toes Tap Team in December of 2003, and was the team's creative director and choreographer until she retired in 2016. We've grown to over 25 members, including both men and women.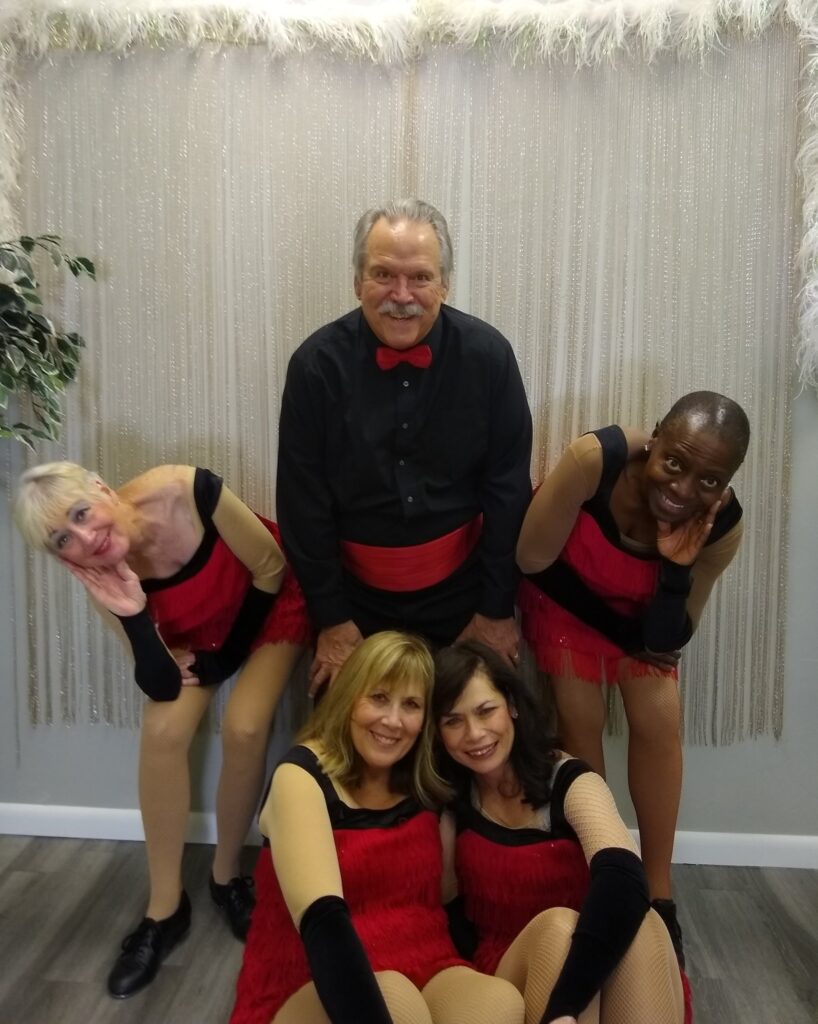 Discover Your Dance Style and the Confidence That Comes with It
The Mesquite-Toes Tap Team is a senior dance team that uses practice and performance to promote the health and teamwork of the membership. The Mesquite-Toes Tap Team is an inclusive group and welcomes anyone to join. Through performance and shows, the team emphasizes that one can be active at any age. Seniors are inspired to "be all that they can be." The Mesquite-Toes Tap Team is a non-profit performing senior dance team which promotes the physical and mental health of its dancers and offers benefit performances for the community at large. The Mesquite-Toes Tap Team serves as the official "Goodwill Ambassadors of the Magic of Mesquite, Nevada" by also performing outside the community.
We Promote Health and Teamwork
The Mesquite-Toes make several appearances in Mesquite, Nevada throughout the year. They perform an annual Christmas Benefit and support many local charitable and civic functions by either performing and/or volunteering. They culminate their dance season every April with a multi-performance dance spectacular where all the teams get to show how spectacular they are!
The team has performed throughout Nevada, Utah and California and also in venues much father from home including New York City, Branson Missouri, and even during Mardi Gras in New Orleans. They have presented shows for Holland America Cruise Lines on several occasion and always to standing room only crowds.
We'd Love To Have you Join Us
Whether you just want to take a few classes to learn the basics, or you want to star with us on our next performance, we'd love to hear from you and answer any questions you might have.