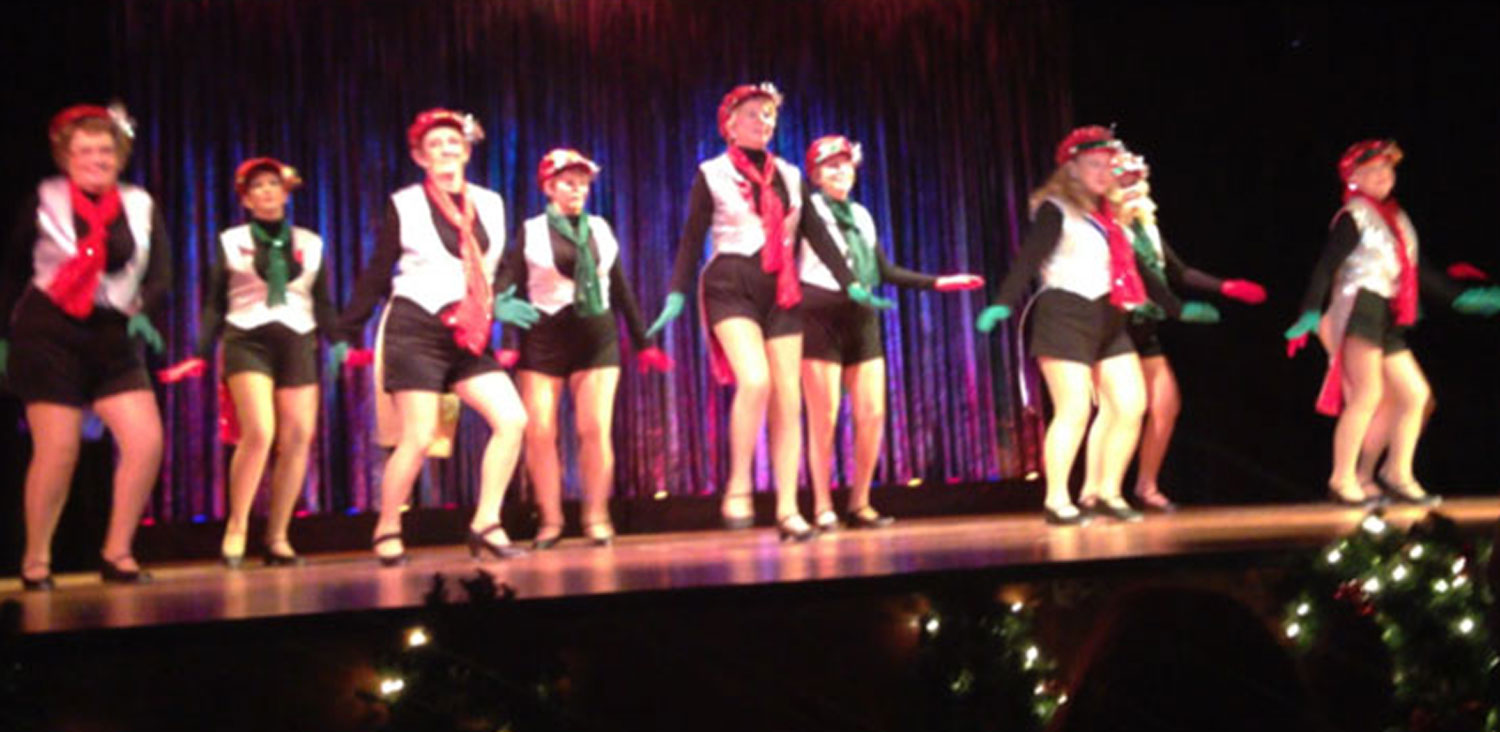 The Mesquite-Toes are preparing for their 9th Annual Christmas Benefit Performance and will have three shows this year: Thursday, Dec 11 at 1pm and Friday Dec 12 ad 1pm and 7pm, in the Mesquite Community Theatre, 150 N Yucca Street. Tickets are available at the box office, all satellite ticket offices or you may obtain one from any "Toe."
Tickets are $6.00 each and all proceeds to benefit the VV Food Bank. They will have 13 new numbers with wonderful dazzling costumes (as well as a sampling of some of our traditional crowd favorites) and lots of surprises!
Their new Musical Theatre ensemble will be performing for the first time with the Toes' rendition of Dr Suess' "Grinch."
Guest performances will also be made by the Sun City Sounds and Linda Kessel to round out the program.