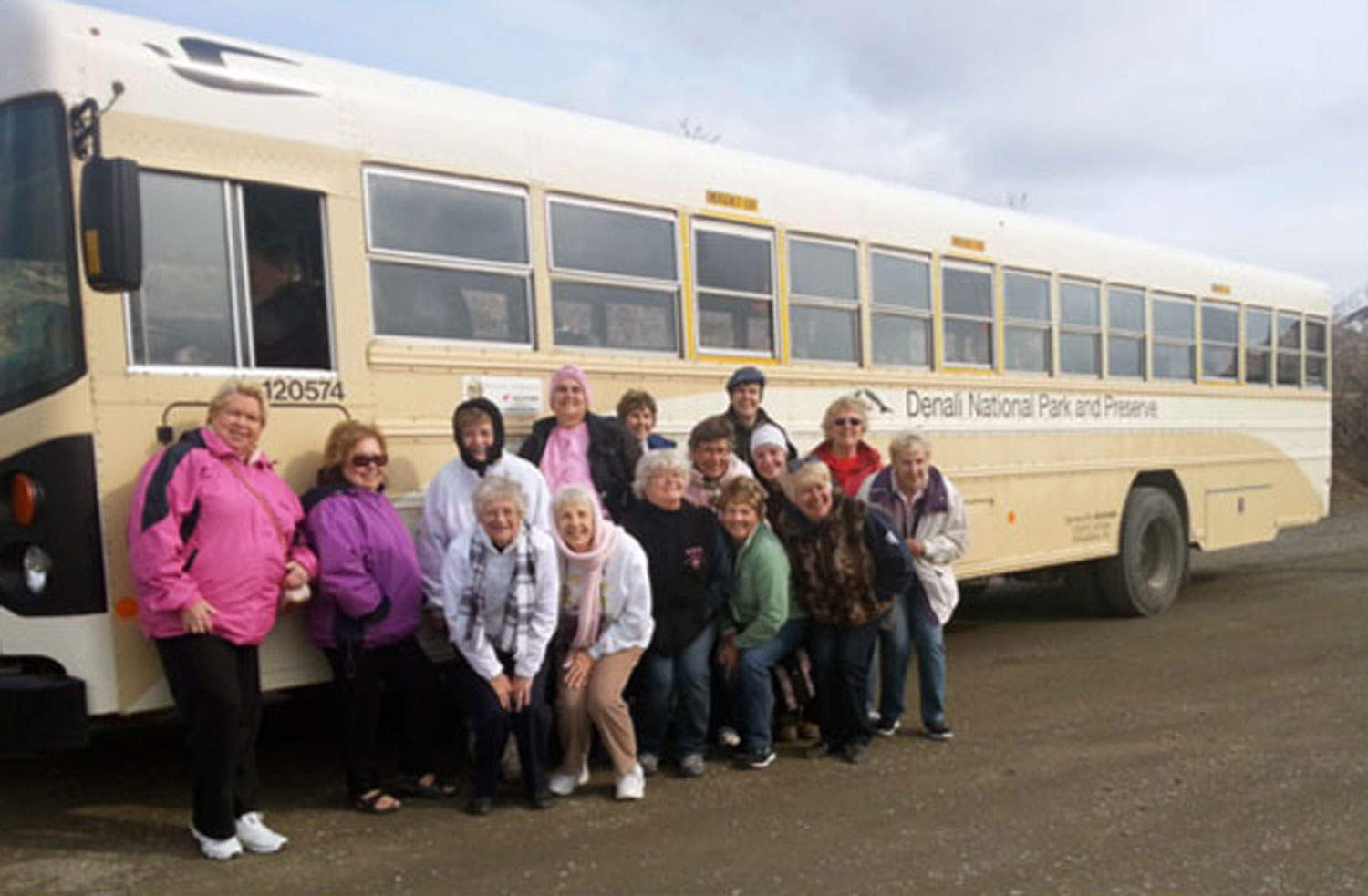 The Mesquite-Toes Tap Team and official "Goodwill Ambassadors" for the City of Mesquite, Nevada just returned from a 2 week tour of Alaska. They cruised the inside passage on the Holland American ship, the MS Oosterdam. As part of the tour, they performed a "Dance Spectacular" one hour show, aboard the ship in the 700 seat Vista Lounge Theater. The Mesquite Senior Dance Team brought the full house to a standing ovation amid such comments as, "Best show on the ship," "Truly Inspirational," Loved the music and the costumes," etc.
After they left the ship, the tour group of 50 people, (which included the "Toes," travelers and friends from Mesquite, as well as friends and family from around the country), continued their tour of Alaska, traveling to the interior of the state. They visited Alyeska, Portage Glacier, Anchorage, Denali National Park and Fairbanks, seeing all of the beautiful vistas along the way. Although they were early in the season, the weather remained sunny with comfortable temperatures.
The Mesquite-Toes next tour is now in the process of being planned. They will be doing a Branson Christmas Tour in Branson, Missouri, November 18-22nd, 2014. The "Toes" will be doing (3) opening pre-shows for some Branson headliners as well as attending (6) shows. If you would like to join the Mesquite-Toes on this tour, there are still a few spots left. Call Vicki Eckman at (702) 346-1206 for more information on how to travel with this group to Branson, Missouri.