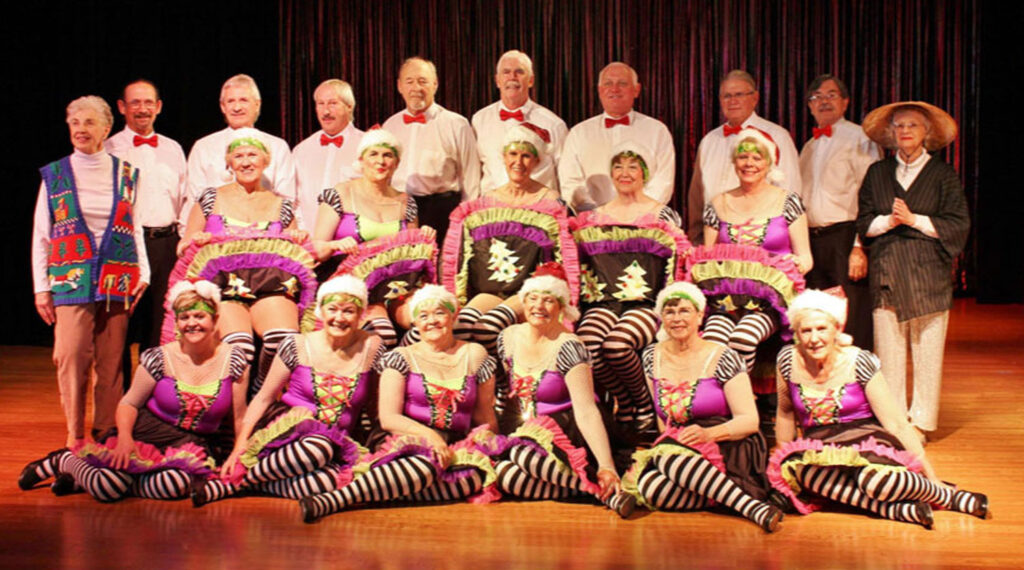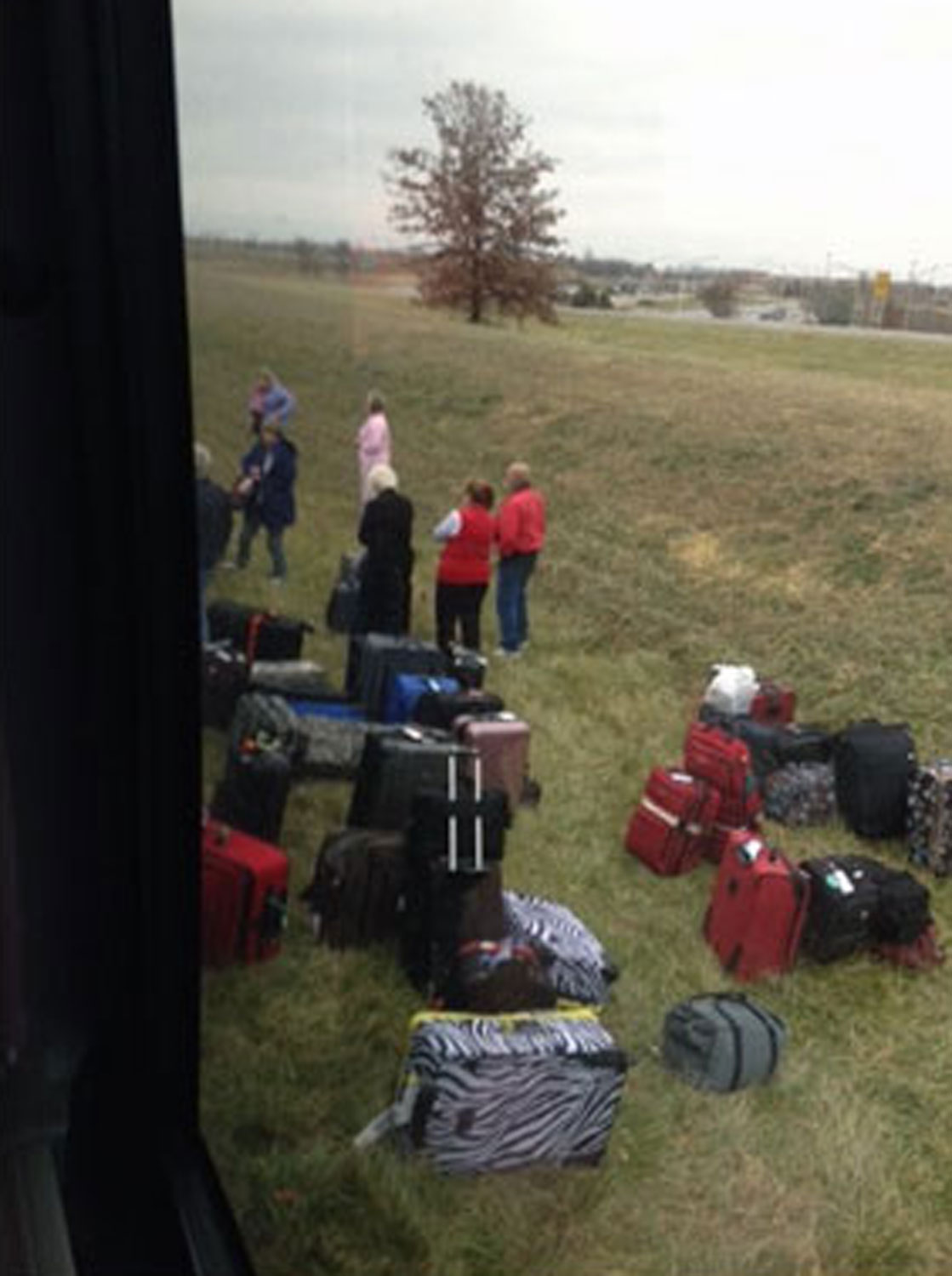 Stranded seven miles from the Kansas City Airport, the Mesquite-Toes Tap Team never thought they would make their flight home. Returning from Branson, Missouri, where the team had performed three shows, the bus broke down. One of the passengers, Ross Miller, had fixed the bus once but it didn't last. The bus died for good on the interstate ramp going to the airport. With only and hour and a half before departure, how could 47 passengers make it to the airport in time to check-in a the ticket counter, check bags, and process through TSA?
Only with a Christmas miracle, including a man with a Christmas tree, taxis, truck and shuttles that stopped to help, could it happen. Not only did the whole group make the flight but with their bags too. Now home after their successful tour of Branson, the Mesquite-Toes are planning to share their Christmas miracle for the Virgin Valley Food Bank.
The Christmas miracle continues as the Mesquite-Toes and guest performers host their tenth annual benefit show. They will be adding fourteen new members plus surprising the audience with new dazzling costumes. The show will start with an opening number from the Branson troupe and end with a new finish. Their new team, called the Musical Theatre Ensemble, will perform a featured number as well.
In addition to the Mesquite-Toes, several guest performers will be part of the Christmas miracle for the Virgin Valley Food Bank. These performers include Linda Kessel, Maddy Jo Steyee, Gino Venezia as "the Grinch," Marcia Swider and John Norwig, and the Sun City Sounds. Get your ticket today so you can enjoy the Christmas Miracle of dance, song and theatre in one show!
The Mesquite-Toes Tap Team 10th Annual Christmas Benefit will be at Mesquite Community Theatre, 150 N. Yucca St. on Thursday, December 11 at 1pm and on Friday, December 12 at 1pm and 7 pm. General Admission i s$6.00, which will go to benefit the Virgin Valley Food Bank.
Advance tickets on sale at Danielle's Chocolates, the Mesquite Chamber of Commerce, Mesquite Fine Arts Gallery, Have Boutique Will Travel and at the MCT box office during normal business hours on Thursday and Friday 5-7pm or one hour prior to show time. For more information, call 702-345-4499 or visit their website at www.MesquiteToesTapTeam.com